Ehy guys ❤️
Vi capita mai di avere in mente di fare un sacco di cose, ma poi rendervi conto a sera di non aver avuto tempo per fare tutto? Ecco, è un po' quello che mi sta succedendo in questi giorni. Ho tantissime cose in testa, tantissime idee che vorrei mettere giù, ma non ho il tempo materiale per farlo. E' in questi momenti che vorrei che le giornate fossero di 72 ore, forse allora sarei in grado di fare tutto quello che voglio e anche di più!
Per il Teaser Tuesday di oggi ho pensato di proporvi un breve estratto di
Snow like Ashes
di Sara Raasch ;).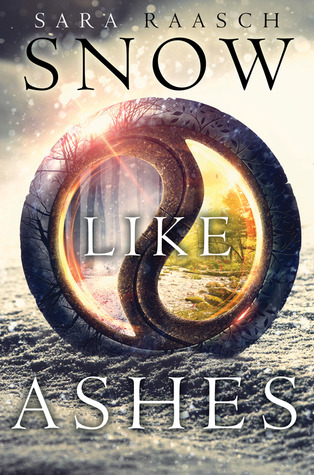 "BLOCK!"
"Where?"
"I can't tell you where - you're supposed to follow my movements!"
"Well, then slow down."
Mather rolls his eyes. "You can't tell an enemy soldier to slow down."
I grin at his exasperation, but my smile is short lived as the dull edge of his practice sword swipes under my knees.
I slam onto the dusty praire with a black-popping thud, my blade flying from my hands and vanishing into the thigh-high grass nearby.
Hand-to-hand combat has always been my weakest area. I blame Sir and the fact that he didn't start training me until I was almost elven; a few additional sessions with a sword might have helped me catch more than three of Mather's blows now. Or maybe no amount of training would change how awkward a sword feels in my hands and how much I love throwing my spinning circular blade of death - my chakram. Predicting an opponent's close-range moves while a sword slashes through my vision has never been a strength of mine.
"BLOCCA!"
"Dove?"
"Non posso dirti dove - dovresti seguire i miei movimenti!"
"Beh, allora vai più piano."
Mather alza gli occhi. "Non puoi dire al nemico di andare più piano."
Sorrido della sua esasperazione, ma è di breve durata quando il bordo della sua spada di allenamento mi passa sotto le ginocchia.
Cado sulla prateria erbosa con un gran tonfo, la mia spada vola dalle mie mani per svanire nell'erba alta lì vicino.
Il combattimento corpo a corpo è sempre stato il mio punto debole. Do la colpa a Sir per il fatto che non mi ha allenata finchè non ho avuto undici anni; un paio di allenamenti in più con la spada avrebbero potuto aiutarmi a prendere più di tre colpi da Mather a questo punto. O magari nessun allenamento in più avrebbe cambiato quando mi sento strana con una spada in mano e quanto amo tirare la mia lama circolare di morte - il mio chakram. Predire i movimenti dell'avversario da vicino mentre una spada entra nella mia visuale non è mai stata la mia migliore specialità.
See you later,
Giulia ❤️